Get in Touch!
Fill out the form and someone from our team will be in touch.
Telephone
518-290-7203
Mailing Address & Physical Location
433 State Street, 4th Floor
Schenectady, NY 12305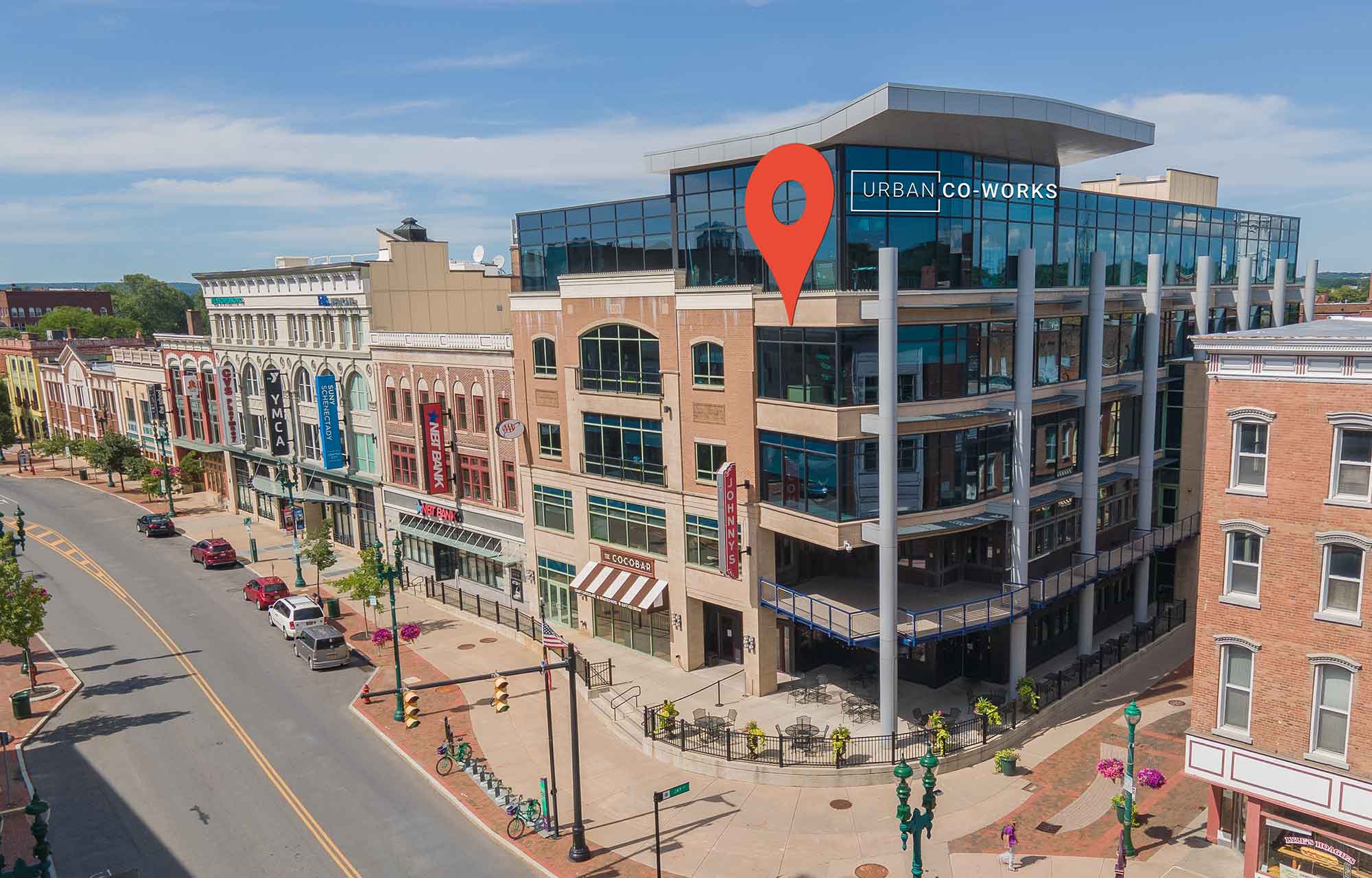 Directions 
The entrance to Urban Co-Works is off of Jay Street behind Johnny's Restaurant and across from Square One Cafe/Raw. Use the glass door entrance and take the elevator to the 4th floor.
Parking
Parking available using the Passport Parking App.
Download the free app called "Passport Parking" on your phone, enter the lot zone number, and then follow the prompt to pay. You will be able to extend your parking session via your cell phone. The cost is $1/hour or $5/day.
Clinton North Lot (Purple) 128 Clinton Street. Zone #25002
Center City Lot (Green) 425 Franklin Street. Zone #25003
Broadway North Lot (Orange) 102 Broadway Zone #25000
Parking Garage (Red) 220 Broadway
Street Parking (Light Blue) State Street in front of Bomber Burrito/Zen.
Parking is free after 5pm weekdays, and on weekends.
Monthly parking available upon request. To set up a monthly parking pass with your Urban Co-Works membership, contact Kristen at [email protected]