Like so many other businesses and organizations in our community and around the world, we are taking steps at Urban Co-Works to minimize the risk of spreading COVID-19.
Updated protocols as of March 2022
Effective February 10, 2022, the statewide indoor business mask-or-vaccine requirement is lifted.
Masks are now optional for both vaccinated and non-vaccinated members. We highly recommend that unvaccinated members wear a mask while at Urban Co-Works.
Everyone who enters Urban Co-Works is required to check-in.  We do not check vaccination cards.
Urban Co-Works provides face masks at the front desk and hand sanitizer throughout the space to all members.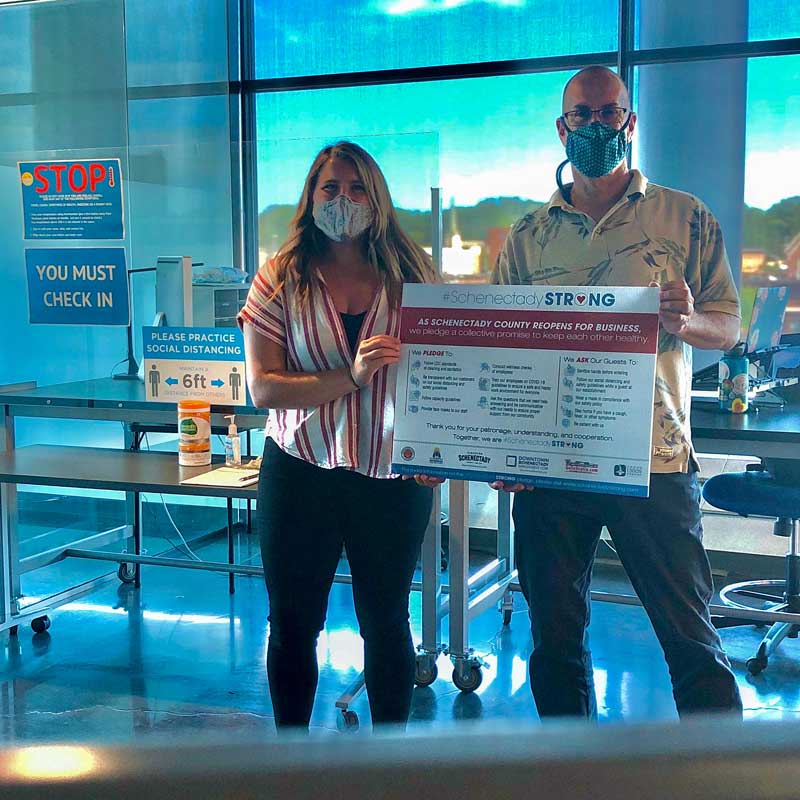 Other steps we have taken to ensure cleanliness at Urban Co-Works:
Bathrooms, desks, surfaces and high touch points are cleaned by Williams Commercial Cleaning Company Monday through Friday.
We have sanitizer pumps installed throughout the space and disinfectant wipes to clean your work station before or after use.
Members are encouraged to wash hands and use hand sanitizer regularly.
If you have any questions about the protocols, please do not hesitate to reach out to Jeff or Kristen at [email protected] and [email protected].