Like so many other businesses and organizations in our community and around the world, we are taking steps at Urban Co-Works to minimize the risk of spreading COVID-19.
Urban Co-Works is now open with restricted access. Members will need to use their key cards to enter the space. All others will need to call (518) 256-9190 or (518) 320-0030 to gain entry.
Updated protocols:
There is mandatory (no touch) temperature check and sign in at the front desk upon entry.
You must wear a face mask when you enter Urban Co-Works and anytime you are within 6 feet from others.
Keep at least 6 feet of distance away from others while using shared spaces.
Coworkers can sit at any available physically distanced desk designated with a large green sticker.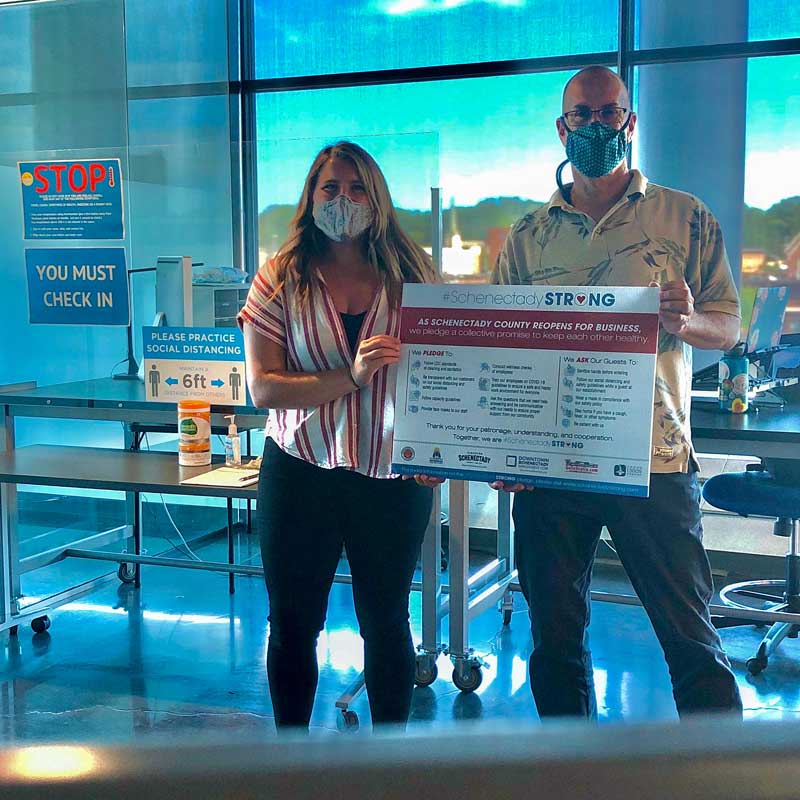 Other steps we have taken to ensure cleanliness at Urban Co-Works:
Bathrooms, desks, surfaces and high touch points are cleaned every day, Monday through Friday.
We have sanitizer pumps installed throughout the space and disinfectant wipes to clean your work station before or after use.
Members are encouraged to wash hands and use hand sanitizer regularly.
We are excited to welcome everyone back to Urban Co-Works and will ensure that your safety is our priority. If you have any questions about the protocols, please do not hesitate to reach out to Jeff or Kristen at [email protected] and [email protected].