Gift Cards now available!
Just in time for the holiday season!
Get the perfect gift for the person in your life who is struggling when working from home. Purchase a membership package for someone on your holiday list and give them the gift of focus and productivity.
>> Jump to Order Form <<
At Urban Co-Works, we give you everything you need to focus on success. All you need is a laptop. We provide the rest – high speed internet, conference rooms, ridiculously comfortable chairs, printing, coffee, and so much more.
Our space is clean, comfortable, and spacious and we have protocol's in place to keep our community safe. Choose from one of these packages and give someone you know the gift of coworking!
A three-day pass costs $90; a five-day pass costs $150; a ten-day pass costs only $250. Click here to learn more about our day passes.
Gift cards do not expire and the day passes can be used anytime, Monday-Friday from 9am-6pm.
Please use the form below to purchase your gift online. If you'd prefer to purchase the gift card offline, please contact our office at [email protected] or call 518-290-7203.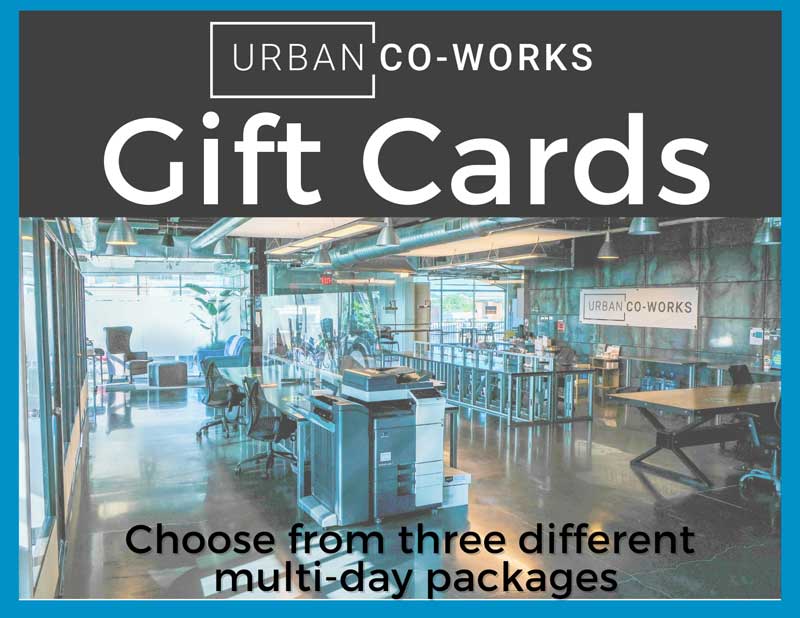 Enjoy our Holiday Jingle!
Our Community
Come see why the best companies work at Urban Co-Works.