Step into the future of work with Urban Co-Works, where we're not just about coworking; we're on a mission to cultivate vibrant professional communities in cities dedicated to revitalization.
Our journey began in March 2017 when we unveiled our first location in Schenectady, New York, and the excitement continues as we proudly open our second location in Scranton, Pennsylvania, in November 2023.
At Urban Co-Works, we've redefined the workspace for the modern professional – whether you're a consultant, entrepreneur, freelancer, or anyone seeking a dynamic and affordable place to work. Picture a distraction-free haven where focus flows effortlessly, where conference rooms inspire innovation, and where productivity thrives, setting us apart from the typical home office experience.
But it's not just about work; it's about the lifestyle that comes with it. Our prime locations are mere steps away from the best local coffee shops, restaurants, entertainment hubs, and retail treasures in the area, ensuring that your lunch break is an adventure in itself. From gourmet delights to hidden gems, the options are as diverse as your ambitions.
Need assistance? Our friendly support staff is at your service Monday through Friday, 9 am to 5 pm, ready to answer any questions and make your experience seamless. Curious to explore our spaces? Book a tour today at either our Schenectady or Scranton locations and discover the new era of work-life balance at Urban Co-Works.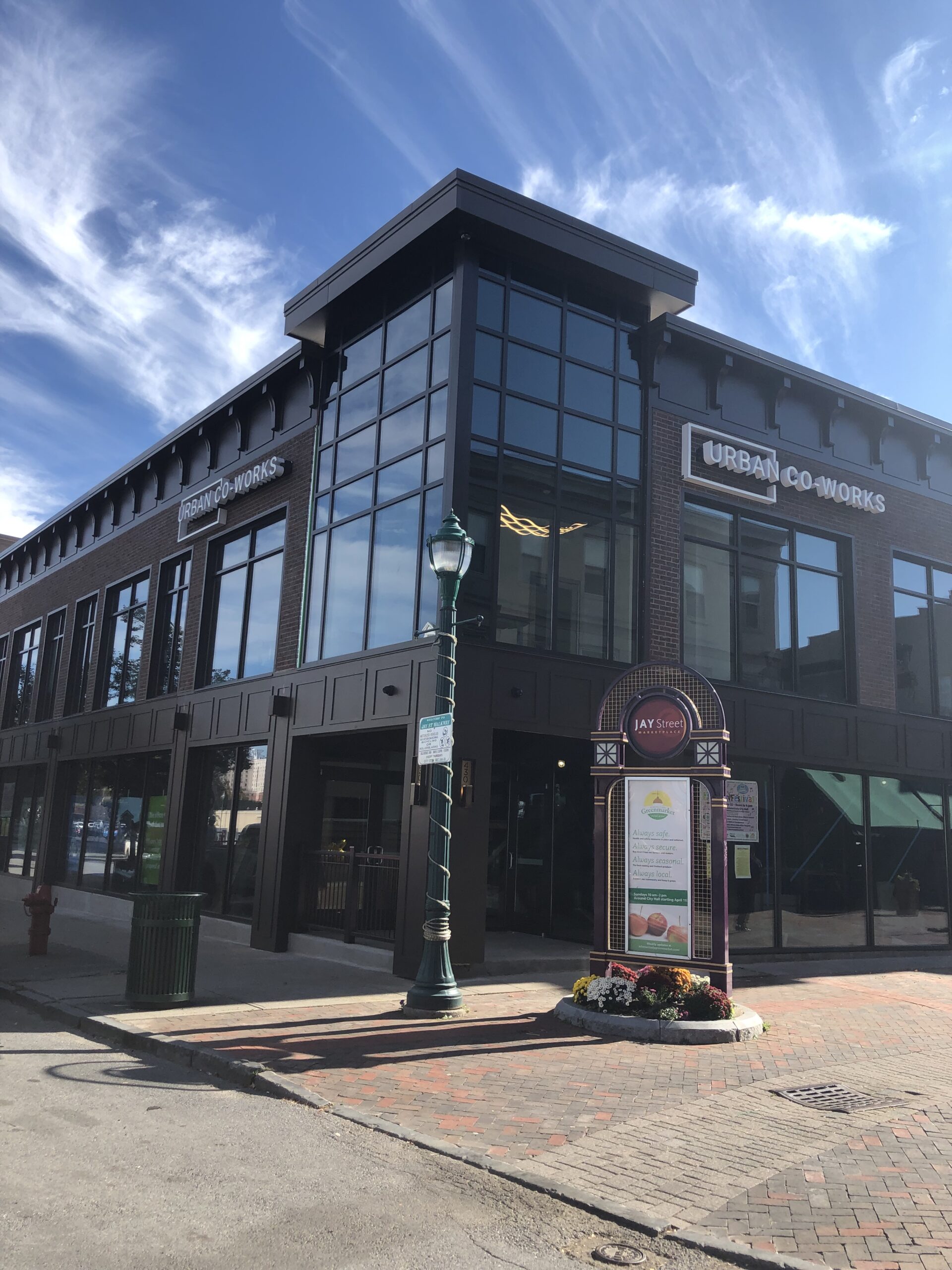 Our Community
Come see why the best companies work at Urban Co-Works.